In celebration of #theBIGenglishwinegoodfriday this week, try ten brilliant English sparkling wines, all IWSC winners


I

It all started with an innocent tweet. Jacob Leadley, winemaker at Hampshire's Black Chalk winery, had an idea for how people might support the English and Welsh wine industry.
"If every person in the UK that loves English or Welsh wine bought a bottle direct from their favourite producer, I think we might secure an entire industry and their workforce on one very enjoyable evening."

The idea was beautiful in its simplicity, and it caught on – or "snowballed", as we like to say in these viral times. A Twitter hashtag was born, and #theBIGenglishwinegoodfriday was suddenly everywhere. Everyone from The Wine Show's Joe Fattorini to "Jolly" Olly Smith of Saturday Kitchen and the Daily Mail exhorted their hundreds of thousands of followers to get involved.
"It's a really lovely initiative," says Smith. "Buy a bottle of wine and support an entire workforce." English wine producers lost no time in setting up virtual tastings with the battle cry: "Join us at 7pm on Friday!".

There's been a welcome spirit of communality in the air too: Charlie Holland, head winemaker at Gusbourne, announced he'd be opening a bottle "from one of my favourite producers" on Friday night, and reached not for a Gusbourne but the 2015 Blanc de Noirs from Harrow & Hope [whose Brut NV we recommend below).

Club Oenologique and the IWSC are staunch supporters of English wine: Tamara Roberts, CEO of Ridgeview, is IWSC President this year, and we will be interviewing her for autumn's Issue 6 of Club Oenologique.

So to get into the spirit of #theBIGenglishwinegoodfriday, here's a list of ten brilliant English sparkling wines, all IWSC winners.


TOP RATED BOTTLES
COATES & SEELY, BLANC DE BLANCS, LA PERFIDE, 2009
Score 97/100
England
RRP £70
Clean silvery stream of bubbles flows through the pale yellow wine. Rich and a tad decadent: roast lemons, plum skin, cashew, toast. The palate is quite broad, with plenty of citrus acidity; it drives beautifully over the tongue. Mineral and very long finish.


HARROW & HOPE, BRUT RESERVE, NV

Score 95/100
England
RRP £28
Bright light gold colour, with gleaming flashes. Good froth and a fast fine line of bubbles. Brioche and raspberry biscuit aromas, elderflower cordial and a hint of kirsch. The palate is quite exquisite, showing creamy elegance and textural complexity, and it has a long, structured mineral finish.


DENBIES, GREENFIELDS, NV
Score 95/100
England
RRP £23.99
Pale, gleaming silvery lemon, with a fast continuous stream of bubbles. Lovely bakery and patisserie aromas; elderflower, and crunchy apple. This has a wonderful flow across the tongue: zesty, creamy and very textural; richly fruited and very long.


BRIDE VALLEY, ROSÉ BELLA, 2014
Score 95/100
England
RRP £33.50
Nutty | Raspberry | Smoky
Salmon pink; sophisticated smoky and raspberry notes. This is classy and complex, with a nutty, smoky and creamy character. Lovely autolysis and a palate that excites throughout. Elegant, regal and a classic wine. Stylish, with a good future.


HATTINGLEY VALLEY, CLASSIC RESERVE, NV
Score 92/100
England
RRP £30
There is a great density and richness to this well-balanced palate. Yeasty and mealy notes combine with honeyed and citrus elements. Showing some development and lovely texture in the complex, long finish.


RIDGEVIEW, BLANC DE NOIRS, NV
Score 92/100
England
RRP £50
A wine with lovely balance and personality. The palate is rich and fruity, with nutty, creamy and brioche characters, but showing complexity and finesse.


EXTON PARK, ROSÉ, NV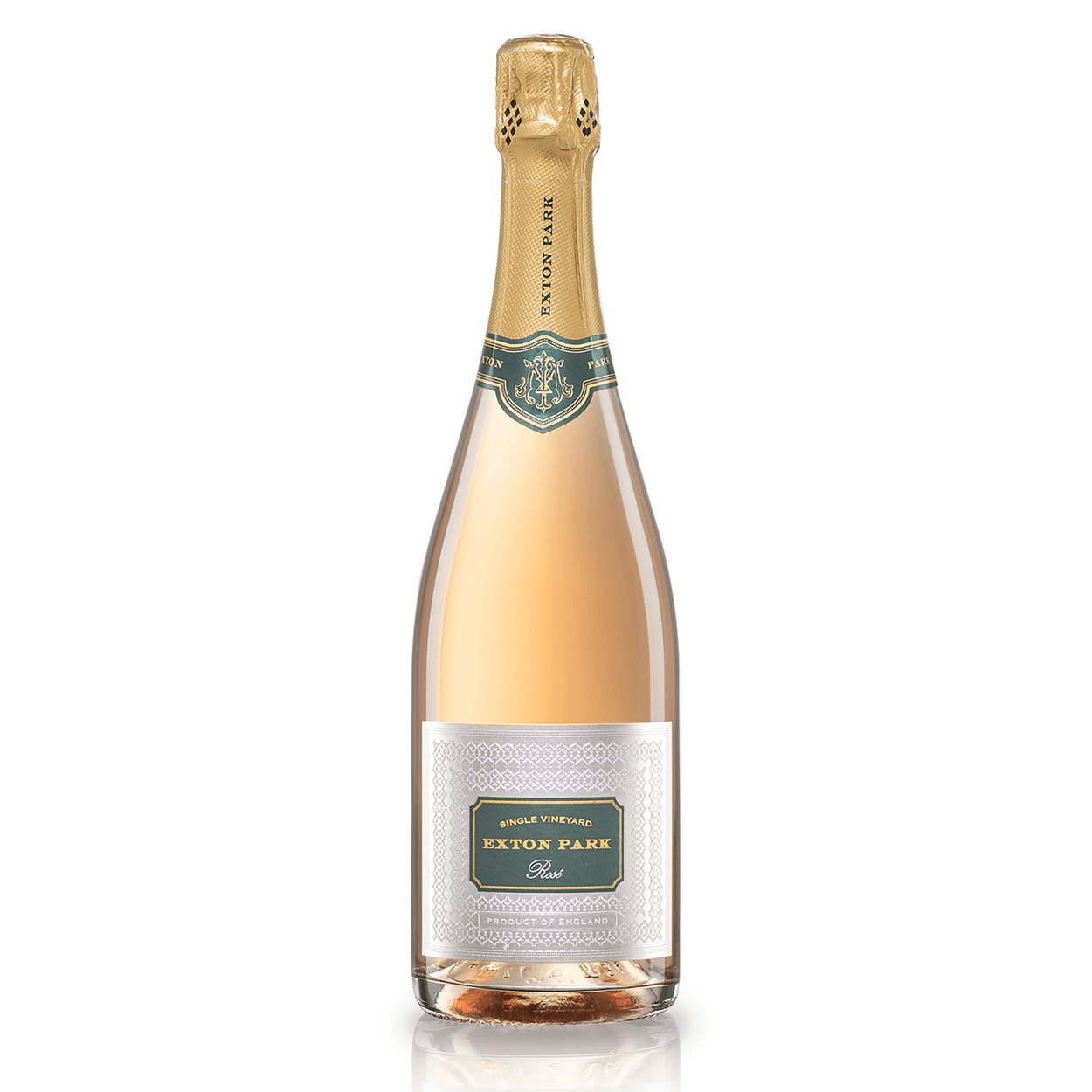 Score 92/100
England
RRP £32
Fresh, delicate and elegant nose. Excellent mousse. There is gorgeous purity of Pinot fruit here, with ripe citrus redcurrant and yeasty richness. Fine and vinous, with a lingering finish.


COURT GARDEN, CLASSIC CUVÉE, 2015
Score 92/100
England
RRP £26
Fine stream of silvery bubbles; rich froth in the mouth. The nose has lovely fruit characters – green papaya and grapefruit – with rich, biscuity autolytic notes. The palate is dry and vigourous. Brisk acidic frame, with good weight and character.


HENNERS, BRUT, NV
Score 91/100
England
RRP £28.20
Classic in style, this creamy, lemon, brioche and nutty palate is very well balanced. Fresh and light-bodied, with a slight salty edge to the finish.


DIGBY, VINTAGE RESERVE BRUT, 2010
Score 91/100
England
RRP £35
Mid-yellow-gold colour, with good stream and mousse in glass. Lovely definition: stone fruits, honeyed nuts, sweet pastry. There is real depth of flavour here, with complex development. Beautiful, bright citrus acidity lifts and freshens the mouth – a really lovely wine, ageing gracefully.