TERROIR TRACKER
As series of article to help you get to know the Champagne terroirs.
Champagnes de Terroirs from one village (cru), or from just a few neighbouring villages, are becoming more and more popular these days so it pays to increase your knowledge of the these little communities and their vineyards.
In this series of short articles we'll bring you a brief introduction to some well-known villages -plus some you should get to know - and we'll give you a insight into each one.
FESTIGNY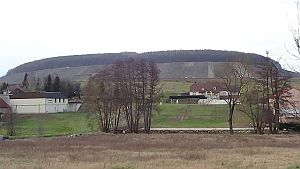 Festigny is to be found in a small valley off the left bank of the Marne river approximately 20 kilometres from Epernay travelling down the Vallée de la Marne towards Château Thierry.
Festigny itself nestles at the foot of an imposing hill called ' Collines des Bois des Châtaigniers' which overlooks the small village and the even smaller hamlets that make up this little enclave: Le Mesnil-le-Huttier, Beaurepaire, La Boulonnerie and Le Vivier Neuville.
There are just 400 inhabitants in Festigny and a good 100 of them are grape growers; this obscure yet revealing ratio which is repeated right across the 320 villages in Champagne region, gives you a good idea of the importance of champagne production to this area of France. The community is also home to the last remaining maker of wooden ridding racks (pupitres).
The village is dissected by Le Flagot, and by several other picturesque streams which enter the Marne just a few kilometres to the north. The abundance of water means that the area is susceptible to Spring frost although for a few years now the noticeable increase of the average temperature has meant that this threat has rarely materialised.
A wide variety of different soil types can be found here ranging from clay and marl to sand, limestone and chalk which is full of fossils of the sea creatures that lived here many millions of years ago as you can often see by simply picking up a ump of chalk from the vineyards
Meunier, by far the dominant grape varietal, exhibits different characteristics according to the type of soil it is grown in. The more sandy soils on the lower slopes bring out citrus aromas in the wines; the clay in the soil on the higher slopes lends more body and length whilst the soil of the middle slopes tends to have more marl content which highlights red fruit aromas in the wines.
Pinot Meunier (or just Meunier as we are encouraged to say these days) has long been regarded – perhaps it would be more accurate to say, looked down on - as a somewhat rustic varietal whose main interest is as a blending grape that brings an attractive fruitiness to champagnes that can be sold and enjoyed with relatively little ageing, but which cannot be considered as really serious wines. Not surprisingly the local vignerons in Festigny are quick to correct this impression and to sing the praises of Meunier with some of them producing 100% Meunier champagnes and old vintage Meunier champagnes. Although the debate will no doubt continue for some time to come with opinions on both sides, what cannot be denied is the growing willingness of consumers and wine professionals alike to learn more about this undervalued varietal which, let's not forget, accounts for nearly a third of all the vines in Champagne.
A few noteworthy wine makers and specialists in Meunier:
Festigny: Michel Loriot
Le Mesnil-le-Huttier: Gaudinat-Boivin (image:Hervé and David Gaudinat)
La Boulonnerie: Christophe Mignon
Map credit: Michelin